Paspoort afgeven bij een hotel of camping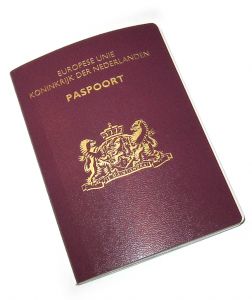 Het kan voorkomen dat je op vakantie bent en dat de eigenaar van een hotel of camping je vraagt om je paspoort af te geven. Nederlanders mogen formeel hun paspoort niet afgeven, dus ook niet bij een camping of hotel. Dit is echter een regel die nogal eens overtreden wordt.
Regels afgeven paspoort
Hotels en campings mogen officieel geen kopie maken van je paspoort. Dit vanwege mogelijke paspoortfraude. Toch kan het in sommige landen voor hotel- of campingeigenaren (met name Oost-Europa) wettelijk verplicht zijn een scan van de paspoorten van gasten in de nationale database te zetten. Dit is dus erg tegenstrijdig. Om paspoortfraude te voorkomen kun je het beste het volgende doen:
Het nummer van je paspoort laten noteren bij de receptie. Geef je paspoort dus niet meteen af.
Wanneer dit niet voldoende is maak je een kopie van je paspoort waarop je burgersservicenummer of je pasfoto is afgeschermd. Streep dit duidelijk door zodat het onleesbaar is.
Schrijf op de kopie van het paspoort ook dat het gaat om een kopie, voor wie deze bestemd is en de datum van afgifte.