Voorbereidings tips kampeervakantie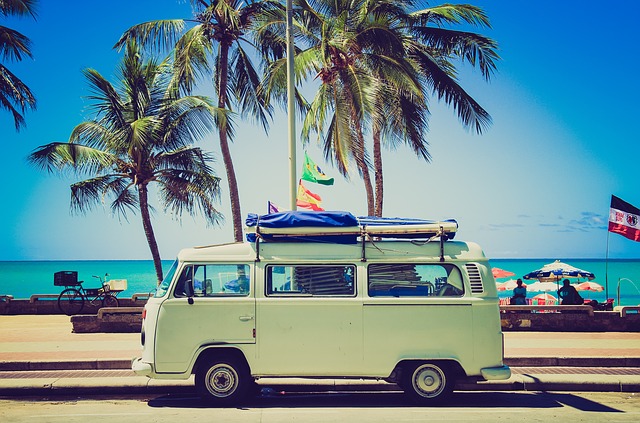 Een kampeervakantie vergt veel voorbereiding. Zelfs voor mensen die al jaren gaan kamperen is het voorbereiden van een kampeervakantie erg lastig. Daarom hebben wij een aantal handige kampeer tips ter voorbereiding van een kampeervakantie voor je op een rijtje gezet. Dus of je je nou afvraagt wat je allemaal mee moet nemen naar de camping of gewoon op zoek bent naar handige tips voor een kampeervakantie, je vindt het gemakkelijk. Ga dus voor een geslaagde kampeervakantie en bereid je goed voor!
Kamperen
Of je nou gaat kamperen met je familie, je partner, vrienden of in je eentje, een kampeervakantie vergt veel voorbereiding. Wanneer je met een caravan of camper op kampeervakantie gaat is het erg belangrijk om deze op een effectieve manier in te pakken. Hiervoor gebruik je eenvoudig de vakantielijstje kamperen van Meenemen.nl. Zo weet je zeker dat je niets vergeet mee te nemen op vakantie.
Wanneer je gaat kamperen met een tent ben je natuurlijk op zoek naar een goede tent die bij jou past. Zo zijn er genoeg dingen die je moet regelen wanneer je op reis gaat.
Kies bijvoorbeeld uit één van de vele kindvriendelijke campings wanneer je met de kinderen op kampeervakantie gaat. Of kies één van de vele mooie campings in Portugal en Spanje. Een kampeervakantie op één van deze campings is een onvergetelijke ervaring voor jou en je reisgenoten.
Hoe wil jij kamperen?
Wanneer je gaat kamperen denkt iedereen op een andere manier aan invulling van z'n reis. Zo kun je eenvoudige met de auto naar een kant en klare tent reiden, maar ook kan je natuurlijk met de fiets of caravan gaan kamperen. Vanwege deze verschillen is het belangrijk je goed voor te bereiden op je vakantie. Voor elk type vervoersmiddel of voor elk type accommodatie heb je verschillende zaken nodig. Wij hebben een naarst de vakantie lijst ook een kamperen checklist gemaakt welke je eenvoudig kan aflopen zodat je geen spullen vergeet. Daarnaast hebben we enkele handige artikelen geschreven ter voorbereiding op je kampeer vakantie!