Wintersport Espace Killy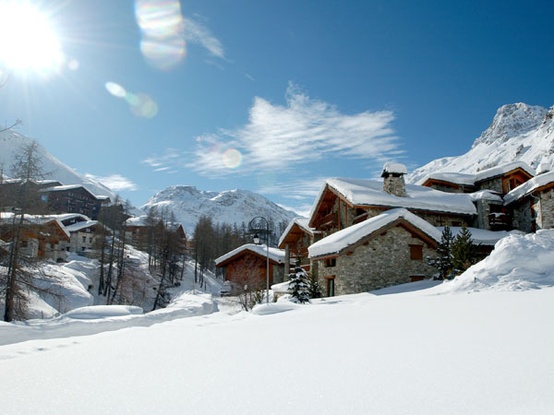 Op wintersport naar Espace Killy? Espace Killy is een populair Frans skigebied in de regio Savoie. In dit wintersportgebied vind je onder andere de drie grote skidorpen Tignes, La Daille en Val d'Isère. Tijdens wintersport in het wintersportgebied Espace Killy kan je onder andere gebruik maken van 300 kilometer piste en 80 liften. In dit prachtige gebied in Frankrijk heb je gegarandeerd een geweldige wintersportvakantie.
Espace Killy
Espace Killy is een Frans wintersportgebied, waar ieder jaar weer duizenden mensen verblijven voor een geweldige wintersport. Wintersportgebied Espace Killy is vernoemd naar een Franse skiër genaamd Jean-Claude Killy. Momenteel is hij ambassadeur van het gebied.
Tijdens een wintersport in Espace Killy kan je genieten van maar liefst 300 kilometer piste, namelijk:
198 kilometer blauwe piste
75 kilometer rode piste
27 kilometer zwarte piste
Hoe ervaren of onervaren je ook bent, tijdens je wintersport in Espace Killy kunnen alle wintersporters uit de voeten. Met één van de 80 liften reis je gemakkelijk naar de top van de piste. Het hoogste punt in wintersportgebied Espace Killy is maar liefst 3456 kilometer hoog!
Skipas Espace Killy
Er zijn verschillende soorten skipassen die je aan kan vragen voor een wintersport in Espace Killy. Je kan er namelijk voor kiezen om alleen de liften van één van de drie wintersportgebieden, Val d'Isère, La Daille of Tignes, te kopen. Maar je kan er ook voor kiezen om een skipas van een combinatie van die wintersportgebieden te nemen. Je kan dan van het hele wintersportgebied Espace Killy gebruik maken.
48% is slecht verzekerd
Uit onderzoek onder 210.000 meenemen.nl gebruikers blijkt dat men slecht verzekerd op vakantie gaat.
Lees het volledige onderzoek