Mobiel bellen in het buitenland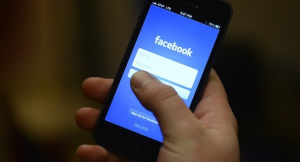 Mobiel bellen, smsen of internetten in het buitenland kan soms nogal uit de hand lopen. Dit omdat men niet door heeft dat de kosten in het buitenland voor het gebruiken van een mobiel nogal prijzig kunnen zijn of dat er per ongeluk iets aanstaat waardoor je niet door hebt dat je hoge kosten aan het maken bent. Om jou te behoeden voor een hoge telefoonrekening kun je alles over roaming in het buitenland, mobiel bellen, smsen en internetten in het buitenland hier lezen op Meenemen.nl!
Mobiel gebruiken in buitenland
Veel providers spelen tijdens de vakantieperiodes in op het gebruiken van een mobiel in het buitenland. Vaak worden er speciale bundels aangeboden die je bovenop je abonnement kun instellen. Met behulp van deze bundels kun je goedkoper gebruik maken van internetten in het buitenland, maar ook bellen en smsen in het buitenland. Veel mensen geven zelfs de voorkeur aan onbeperkt mobiel bellen in het buitenland. Bekijk deze opties van jouw provider dus altijd voordat je op vakantie gaat, deze zijn vaak erg aantrekkelijk!
Tevens zijn er ook tips voor roaming in het buitenland te vinden en tips om jezelf te beschermen tegen hoge datakosten in het buitenland.