Mallorca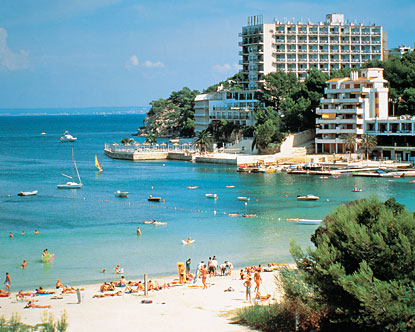 Mallorca is een eiland in de Middellandse Zee en hoort bij Spanje. Het eiland Mallorca ongeveer 3640 vierkante km groot en het heeft rond de 846.000 inwoners. De hoofdstad van Mallorca is Palma de Mallorca. Er wordt Spaans en Catalaans gesproken op dit Spaanse eiland.
Het eiland Mallorca is een populaire trekpleister voor toeristen. De meest populaire badplaatsen van Mallorca liggen in het zuiden waarvan het strand Playa de Mallorca centraal ligt. Dit strand grenst aan de hoofdstad, Palma de Mallorca.
Het gedeelte El Arenal is vooral erg populair bij jongeren en Alcudia is weer erg geliefd bij ouders met jonge kinderen.
Populaire plaatsen op Mallorca:
– El Arenal
– Playa de Palma
– Palma de Mallorca
– Puerto de Alcudia
Vakantie naar Mallorca
Het mooie Mallorca bekend van haar prachtige stranden en fijne klimaat is vanuit Nederland en België prima te bereiken. Er zijn diverse partijen die last-minutes aanbieden naar het zonnige Mallorca. Het is verstandig om je vakantie die je wil boeken goed te vergelijken met andere aanbieders. Veel aanbieders bieden dezelfde hotels aan of zeer gelijkwaardige accomodaties in of rond Playa de Mallorca.