Welke kleding meenemen voor in de woestijn?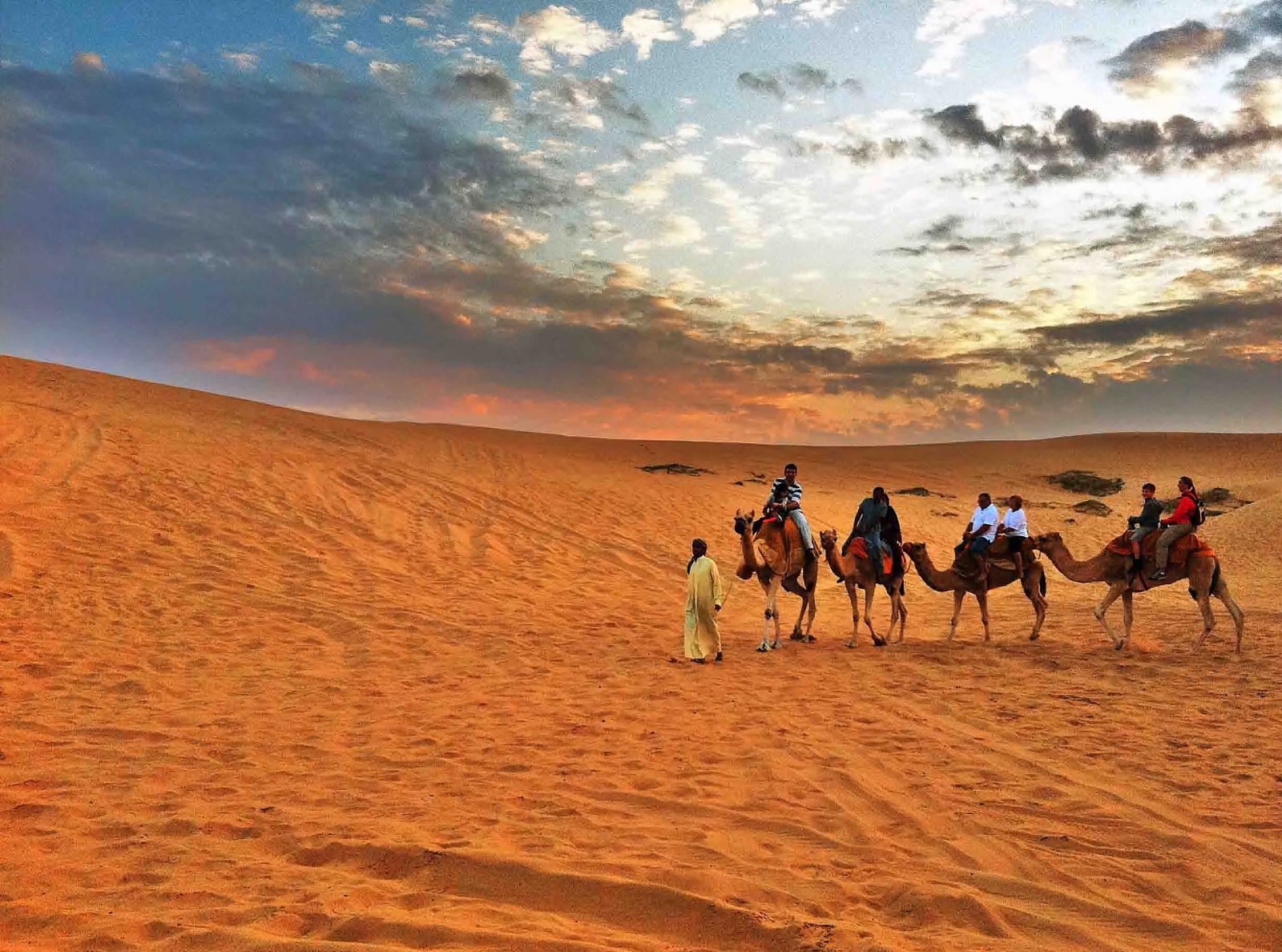 Wanneer je op vakantie gaat naar de woestijn is het belangrijk beschermende kleding te dragen. Belangrijke elementen in de woestijn zijn zon, droogte en het stof. Ruime kleding gemaakt van katoen of zijde heeft de voorkeur in de woestijn. Bandana's en/of hoofddoeken kunnen ervoor zorgen dat stof niet doordringt en worden tevens gebruikt tegen transpiratie.
Bescherming
In de woestijn is het belangrijk om een hoed te dragen om zo je hoofd te beschermen tegen de zon. Andere kledingstukken die goed van pas kunnen komen in de woestijn zijn een windjack en een sweater. Een windjack is handig wanneer er plotseling een windstorm opsteekt en een sweater kan van pas komen in de woestijn voor de snelle temperatuurverlaging wanneer de zon niet schijnt.
Overige tips
?s Avonds is het belangrijk om lange kleding te dragen om je te beschermen tegen insecten.
Drink voldoende water. Bij gemiddeld 30 graden is het aan te reden zeker 3,5 liter water per dag te drinken.
Trek je kleren alleen in de schaduw uit. Wanneer je je kleren weer aantrekt, controleer dan goed op schorpioenen.
Belangrijk is dat je ogen goed bedekt zijn tegen de zon door middel van een pet of een zonnebril.