Welke kleding op wintersport meenemen?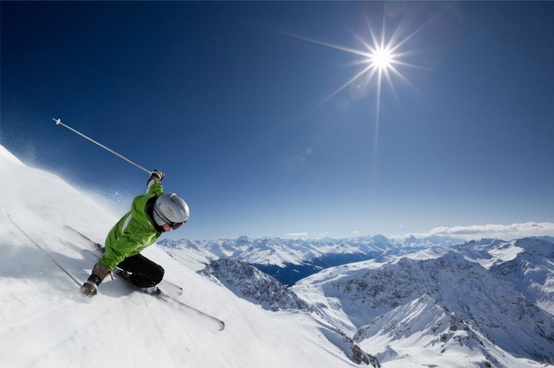 Ga je op wintersport en wil je weten welke kleding je mee moet nemen? Wanneer je op wintersport gaat is het belangrijk functionele kleding mee te nemen. Functionele kleding bestaat niet alleen uit een ski-jack, skibroek of ééndelig pak maar moet ook aan een aantal eisen voldoen. Functionele kleding voor op wintersport moet aan de volgende eisen voldoen:
Goede warmte-isolatie
Licht gewicht
Waterafstotend
Goede ventilatie
Voldoende bewegingsvrijheid
Antislip eigenschappen
Overige kleding
Een aantal belangrijke kledingstukken die tijdens een wintersport zeker niet mogen ontbreken in je koffer hebben wij voor je op een rijtje gezet.
Skipulli
Onder je ski-jack is het makkelijk een skipulli te dragen. Deze draag je onder je jack om je warm, koel en droog te houden. Zowel katoen, wol, zijde als kunststof wordt gebruikt als materiaal voor skipulli en ander skiondergoed.
Skihandschoenen
Tijdens de wintersport zijn wanten en/of handschoenen onmisbaar. Snel last van koude handen? Dan raden wij je aan om wanten te dragen. Leer of kunstleer is het beste materiaal.
Skisokken
Badstof sokken van voldoende dikte zijn heel geschikt om in de skischoen te dragen. Let erop dat ze lang genoeg zijn: ze moeten boven de skischoen uitkomen.
Hoofdbedekking
Op wintersport is het verstandig een muts, haarband of pet te kopen. Belangrijk is dat de muts je oren bedekt.