Gezondheid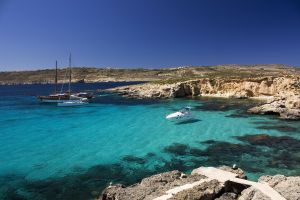 Gezondheid op vakantie is erg van belang wanneer je een leuke vakantie wilt hebben. Op vakantie wil je natuurlijk optimaal genieten, ongeacht wat voor soort vakantie je hebt. Je kunt dus geen gezondheidsklachten gebruiken en daarom helpen wij jou om gezond op vakantie te gaan en gezond te blijven! Met deze handige tips kan jij optimaal genieten van een heerlijke vakantie en hoef je je geen zorgen te maken over je gezondheid.
Eten en drinken
Zo is het belangrijk om op te letten met eten en drinken op vakantie. Zo is het belangrijk dat je er voor zorgt dat je op vakantie geen rauwe vlees of vis eet, en vooraf checkt of het water uit de kraan drinkbaar is. Wanneer dit niet het geval is, kun je hier namelijk goed ziek van worden! Tevens is het belangrijk om te checken of je vaccinaties nodig hebt voor je vakantie, deze moeten namelijk tijdig gezet worden.
Goed smeren!
We weten allemaal dat het belangrijk is om je goed in te smeren. Je huid raakt namelijk beschadigd wanneer je te lang onbeschermd in de zon zit. Zo wordt je huid sneller oud, maar het is ook nog eens heel gevaarlijk voor je gezondheid. Zo is de kans op huidkanker veel groter wanneer je vaak onbeschermd in de zon bent. Gebruik daarom dus altijd een goede zonnebrand met een factor die geschikt is voor jouw huid en de sterkte van de zon. In Turkije moet je je huid in de zomer namelijk vaker en met een hogere factor insmeren dan in Nederland.
Wanneer je erg verbrandt kan je tevens erg ziek worden. Wanneer je te lang in de zon bent geweest of erg bent verbrand kan je namelijk een zonnesteek oplopen. Je krijgt dan last van koorts, hoofdpijn en misselijkheid. Dit wil je natuurlijk niet meemaken op je vakantie.
Daarom is het erg van belang om jezelf en eventueel je reisgezelschap goed in te smeren!