Aparthotel Floresta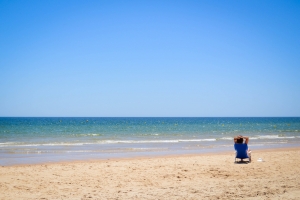 Aparthotel Floresta, een mooie 3-sterren hotel gelegen op het Canarische Eiland Lanzarote. Het appartementencomplex vind je in een rustige omgeving in de mooie badplaats Puerto del Carmen. Ondanks dat Aparthotel Floresta gelegen is aan de rand van Puerto del Carmen vind je het centrum van Puerto del Carmen al op twee kilometer afstand. In het centrum van Puerto del Carmen vind je verschillende bars, gezellige restaurants en leuke winkeltjes. Voor Aparhotel Floresta vind je een bushalte. Voor een klein bedrag brengt deze je al naar het centrum van Puerto del Carmen. Het strand is op loopafstand van het complex en vind je op 100 meter afstand van Aparthotel Floresta.
Appartementen
De appartementen in Aparthotel Floresta zijn netjes en verzorgd ingericht. Aparthotel Floresta beschikt over drie soorten appartementen, namelijk:
Tweekamerappartementen
Driekamerappartementen
Speciale appartementen voor mindervaliden
De tweekamerappartementen zijn voorzien van een woonkamer en een slaapkamer. Verder beschikken deze appartementen over de volgende faciliteiten:
airconditioning
ventilator
kluisje
televisie
telefoon
keuken
koelkast
magnetron
waterkoker
douche en/of bad
toilet
föhn
De driekamerappartementen zijn hetzelfde ingericht en beschikken over dezelfde faciliteiten. Alleen zijn deze appartementen een stuk ruimer. Tevens beschikken deze appartementen over een tweede slaapkamer en een radio en bureau.
Alle kamers beschikken tevens over een terras of balkon met een zitje. Hier kan je de dag heerlijk afsluiten onder het genot van een drankje en de prachtige ondergaande zon in Puerto del Carmen op Lanzarote.
Verblijf Aparthotel Floresta
Het verblijf in Aparthotel Floresta is op basis van logies, logies en ontbijt, halfpension, volpension of all inclusive. Voor ieder wat wils dus. Bij het halfpension is het ontbijt en het diner inbegrepen en bij het volpension het ontbijt, de lunch én het diner. Bij all inclusive kan je helemaal genieten van een zorgeloze vakantie. Hierbij zijn alle maaltijden plus nog extra snacks en ijs inbegrepen en ook de drankjes zijn geheel verzorgd. Zo kan je onbeperkt genieten van alle non-alcoholische dranken en lokale alcoholische dranken. Een zorgeloze vakantie in Puerto del Carmen op Lanzarote boek je dus bij Aparthotel Floresta!