Aparthotel Atlantis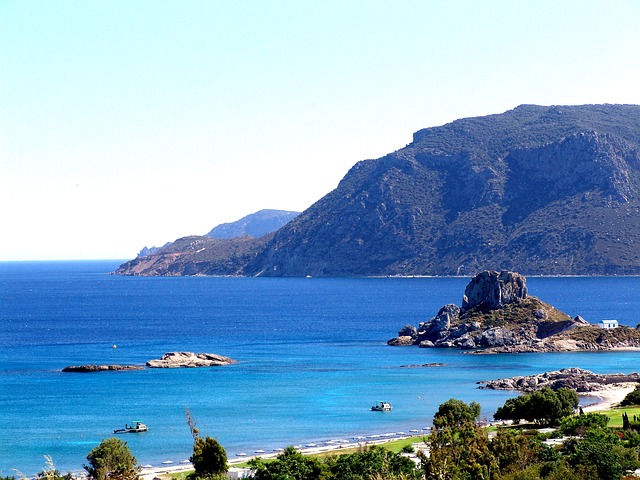 Aparthotel Atlantis is een fijn 3-sterren hotel gelegen op het prachtige Griekse eiland Kos. Aparthotel Atlantis bevindt zich in Kos-Stad, een populaire Griekse badplaats. Het hotel is gelegen in een rustige, groene omgeving, vlakbij het strand. Het centrum van Kos-Stad vind je op 1,5 kilometer afstand, wat gemakkelijk te bereiken is met het openbaar vervoer. In de directe omgeving van Aparthotel Atlantis bevinden zich echter ook verschillende winkeltjes en restaurants, waar je gezellig kan winkelen en een heerlijk hapje kan eten.
Accommodatie Aparthotel Atlantis
Aparthotel Atlantis in Kos-Stad, Griekenland, is een ruim opgezet hotel. Bij binnenkomst zie je direct de receptie waar je wordt geholpen door zeer vriendelijk personeel. Tevens kan je bij de receptie terecht voor de geldwisselservice en kluisverhuur. Loop je verder dan kom je in de tuin van Aparthotel Atlantis, waar je twee zwembaden vindt en één speciaal kinderbad.
Rondom de zwembaden bevindt zich een zonneterras waar je gratis gebruik kan maken van ligbedden en parasols. Bij Aparthotel Atlantis hoort een klein zandstrandje, waar je tevens gebruik kan maken van ligbedden en parasols. Ook vind je op het strand een snackbar en douches.
Kamers Aparthotel Atlantis
De kamers en appartementen van Aparthotel Atlantis in Kos-Stad zijn verdeeld over het hoofdgebouw en verschillende bijgebouwen. De kamers bevinden zich in het hoofdgebouw van Aparthotel Atlantis en beschikken over een aantal standaard faciliteiten, namelijk:
airconditioning
televisie
koelkast
huurkluisje
bad of douche
toilet
föhn
Tevens is er een balkon of terras met een zitje aanwezig bij de kamers in het hoofdgebouw.
In de bijgebouwen van Aparthotel Atlantis in Kos-Stad vind je de appartementen en studio?s. De studio?s zijn hetzelfde ingericht als de kamers, maar beschikken daarnaast ook over een kleine keuken. De appartementen hebben nog eens een extra slaapkamer voor twee personen.
All inclusive
Het verblijf in Aparthotel Atlantis is op basis van de all inclusive formule. Hierbij zijn alle maaltijden, verschillende snacks en geselecteerde alcoholische en non-alcoholische dranken inbegrepen. Hierdoor kan je optimaal genieten van je geweldige vakantie in Kos-Stad, Griekenland.