Visum Indonesië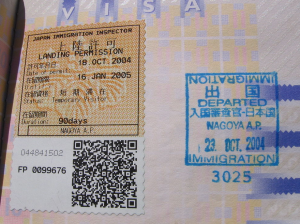 Een visum voor Indonesië aanvragen wanneer je hier naartoe op vakantie gaat? Of je nou gaat backpacken in Indonesië, een strandvakantie of rondreis tegemoet gaat, een visum heb je nodig om dit land binnen te komen. Indonesië is een prachtig veelzijdig land in Azië en dit wordt jaarlijks door vele toeristen beaamt. Meenemen.nl zocht voor jou uit of je een visum moet aanvragen en wat de geldigheid van je paspoort moet zijn voor Indonesië.
Visum Indonesië aanvragen
Je hebt een visum nodig voor Indonesië, anders kom je het land niet binnen.
Een visum Indonesië aanvragen kan online via verschillende websites. Het is ook mogelijk om dit via je reisbureau te doen, maar dan betaal je vaak meer geld omdat de medewerkers dit visum aanvragen. Wij raden dan ook aan om het visum voor Indonesië zelf aan te vragen.
Een verlengd visum Indonesië aanvragen
Het kan zijn dat je een verlengd visum voor Indonesië moet aanvragen. Dit is meestal het geval wanneer je langer dan 30 dagen in Indonesië verblijft. Wanneer je dus echt lang wilt backpacken in Indonesië, raden wij je aan om vooraf al een verlengd visum aan te vragen. Meestal kun je een visum voor 60 dagen of langer aanvragen.