Skiën of snowboarden?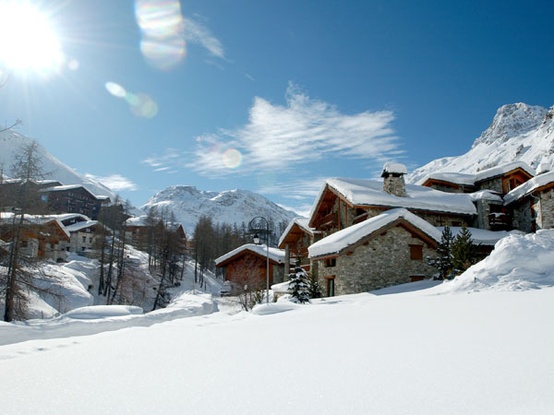 Als je voor het eerst op wintersport gaat zal je een keuze moeten maken tussen skiën en snowboarden. Wat het beste bij je past is afhankelijk van diverse factoren. Het doel van skiën en snowboarden is natuurlijk hetzelfde: afdalen van de piste. In dit artikel vertellen we wat meer over de verschillen tussen skiën en snowboarden.
Wat is makkelijker om te leren?
Een veel voorkomende vraag is ?Wat is makkelijker om te leren, skiën of snowboarden??. Feit is dat het zowel voor skiën als voor snowboarden vele weken duurt voordat je het echt goed onder de knie hebt. Echter is het wel mogelijk om na een aantal lessen fatsoenlijk de eenvoudigere afdalingen te doen, zowel op ski?s als op een snowboard.
De basishandelingen bij skiën zijn het sturen en remmen, bij snowboarden heb je echter veel meer evenwichtsgevoel nodig. Je moet constant je gewicht op de juiste manier verdelen om niet om te vallen met je snowboard. Om dit goed onder de knie te krijgen hebben de meeste mensen één of meerdere dagen nodig. Als je dus snel afdalingen wilt kunnen maken kan je het beste voor skiën kiezen. Alleen als je een gevorderd niveau wilt behalen moet je op ski?s minstens zoveel moeite doen als een snowboarder.
Wat zijn de kosten?
Als je op wintersport gaat ben je meestal al aardig wat geld kwijt. Daarom wil je het liefst zo min mogelijk geld kwijt zijn aan benodigdheden. Wat is er dan goedkoper: skiën of snowboarden?
Aan leskosten en de kosten van een skipas ben je ongeveer even veel geld kwijt en ook qua koop of huur van ski?s of snowboards zijn er geen hele grote prijsverschillen. Wel zijn de basisski?s vaak iets voordeliger, maar dan heb je nog stokken nodig en dit compenseert. Je kan het natuurlijk zo duur maken als je zelf wilt. Skiën of snowboarden tijdens wintersport? Kies vooral wat jou het meeste aanspreekt en geniet van je wintersportvakantie!