Hotel Korumar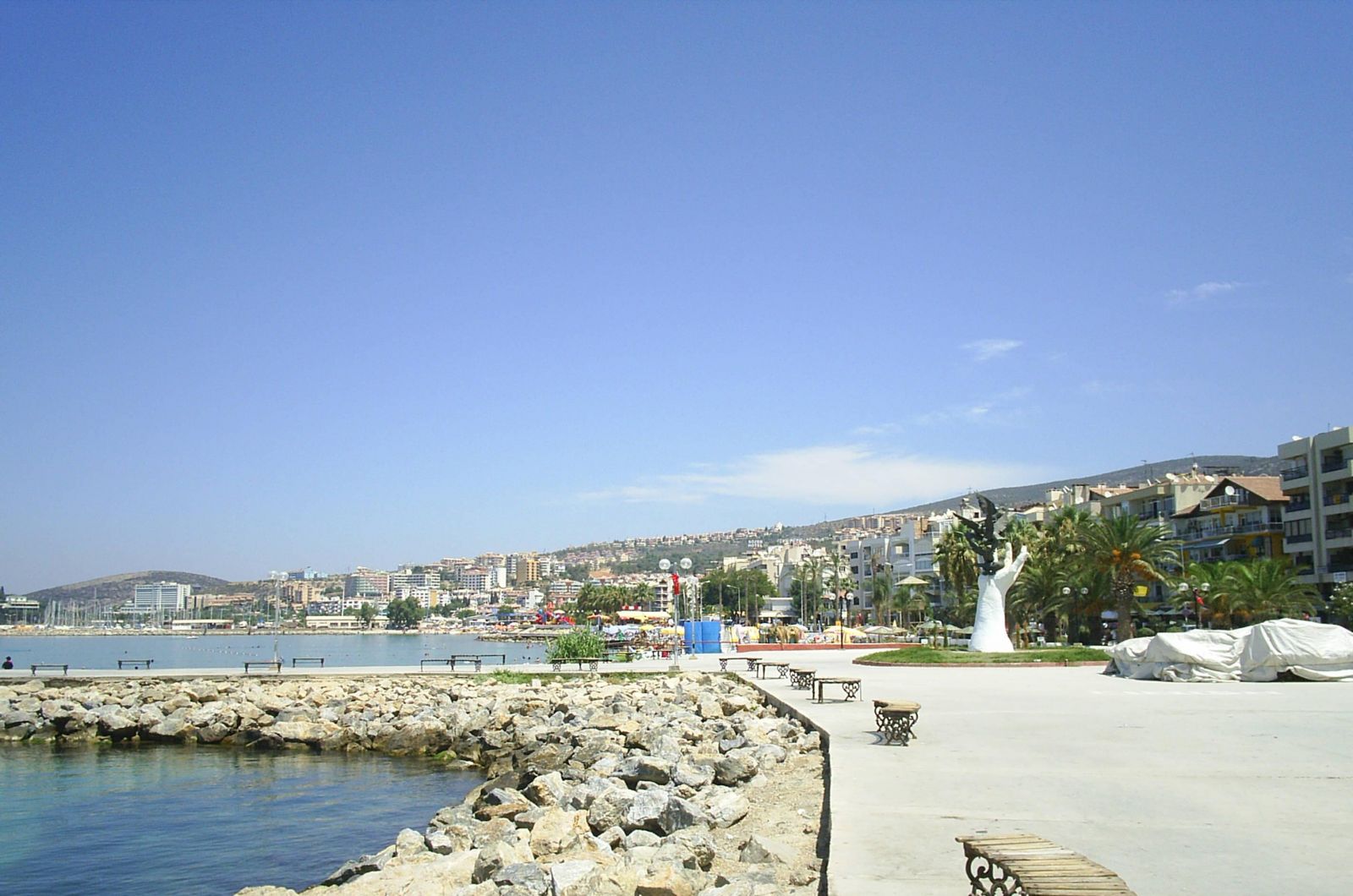 Hotel Korumar, een luxe 5-sterrenhotel in Kusadasi, Turkije. Hotel Korumar heeft een prachtige ligging tegen de rotsen aan en met een prachtig uitzicht over de baai van Kusadasi. Hotel Korumar is dan ook direct gelegen aan het privéstrand en de zee. Het strand is omgeven door grote rotsen. Het grote strand van Kusadasi ligt op 1500 meter afstand van Hotel Korumar en is te bereiken via een hellende weg. Het centrum van Kusadasi ligt op twee kilometer afstand van het hotel. Deze is makkelijk te bereiken met de Dolmus, een Turkse minibus.
Accommodatie Hotel Korumar
Hotel Korumar is een mooi opgezet hotel gelegen aan de Egeïsche kust van Turkije. Hotel Korumar beschikt over een aantal faciliteiten die er voor zorgen dat je een onvergetelijke vakantie zal hebben. Bij binnenkomst in het hotel in Kusadasi vind je de receptie welke 24 uur per dag geopend is en je altijd vriendelijk te woord wordt gestaan. In de tuin van Hotel Korumar in Kusadasi liggen twee zwembaden, met apart kinderbad. Rondom de baden kan je heerlijk ontspannen op een ligbed en onder een parasol. Tevens kan je hier gebruik maken van de handdoekenservice.
Kamers Hotel Korumar
Hotel Korumar in Kusadasi beschikt over 246 kamers, welke zijn verdeeld over acht verdiepingen. Alle kamers zijn modern en comfortabel ingericht. Zo zijn de kamers voorzien van twee aparte bedden of een tweepersoonsbed. Verder vind je in de kamers van Hotel Korumar in Kusadasi, Turkije de volgende faciliteiten:
airconditioning
televisie
telefoon
minibar
kluisje
bad met douche
toilet
föhn
Vanaf het balkon bij de kamer kan je genieten van het prachtige uitzicht over de zee, het zwembad of het landschap van Kusadasi.
Verblijf in Hotel Korumar
Het verblijf in Hotel Korumar is op basis van de all inclusive formule. Hierbij zijn alle maaltijden en verschillende snacks inbegrepen. Tevens zijn alle alcoholische- en lokale non-alcoholische dranken inbegrepen. Hierdoor kan je optimaal genieten van een heerlijke vakantie in de geweldige Turkse badplaats Kusadasi. Voor een onvergetelijke vakantie ga je dan ook naar Hotel Kuramar!