Tips backpacken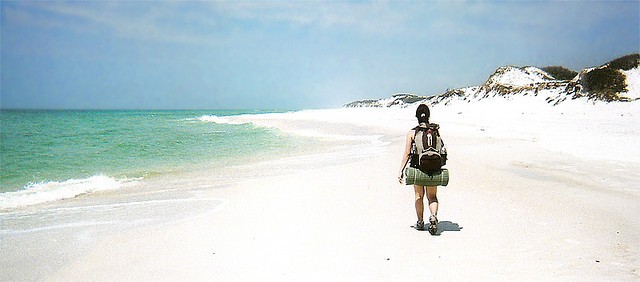 Ga je binnenkort backpacken of ben je van plan om te gaan backpacken? Het is belangrijk je goed voor te bereiden wanneer je gaat backpacken. Er komt namelijk veel kijken bij het plannen van een backpack reis. Je kunt maar een beperkte hoeveelheid meenemen en je moet rekening houden met verschillende factoren. Tips over backpacken komen daarom goed van pas. Lees hier tips voor als je gaat backpacken.
Tip 1. Bekende landen om te backpacken
De meest populaire landen om te gaan backpacken zijn Australië, Nieuw-Zeeland, Indonesië, Zuid-Afrika, Thailand en Vietnam.
Tip 2. Waar moet je op letten?
Wanneer je gaat backpacken is het belangrijk dat je op een aantal dingen let. Denk hierbij bijvoorbeeld aan het inlezen over de cultuur en gewoontes van het desbetreffende land, veel voorkomende ziektes, veiligheid en interessante bestemmingen.
Tip 3. Uitrusting
Wanneer je gaat backpacken is een goede uitrusting erg belangrijk. Een goede en kwalitatieve backpack is hierbij onmisbaar.
Tip 4. Rugzakken
Het is belangrijk dat je een goede rugzak hebt wanneer je gaat backpacken. Deze kan je het beste in de winkel kopen, zo kan je de rugzak goed testen en kijken of die bij jou en jouw backpackvakantie past!
Tip 5. Schoenen
Goede schoenen zijn essentieel tijdens een backpack reis. Het is belangrijk dat je hiermee lang kunt lopen.