Vakantielijst kamperen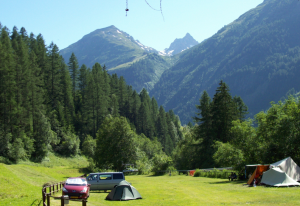 Kamperen is nog altijd jaarlijks erg in trek bij veel Nederlanders. Er zijn natuurlijk ook veel verschillende plekken waar je kunt parkeren in zowel binnen- als buitenland. En kamperen kan natuurlijk ook op verschillende manieren en wordt daarom nooit saai!
Verschillende manieren kamperen
Zo kun je er voor kiezen om te gaan kamperen met behulp van een tent, vouwwagen, caravan of sta-caravan. Ook wat tenten betreft zijn er veel verschillende soorten tenten te kiezen waarin je kunt gaan kamperen deze vakantie.
Wanneer je weet op welke manier je wilt gaan kamperen deze vakantie, ga je uiteraard een camping zoeken. Dit kan zowel in binnen- als buitenland. Er zijn ontzettend veel campings waar je kunt genieten van een heerlijke kampeervakantie, zo luxe of primitief als je zelf wilt!
Inpakken voor kamperen
Wanneer je gaat kamperen heb je wel vaak veel bagage nodig. Om je te helpen zodat je niets vergeet, kun je een handige vakantielijst kamperen maken. Deze kun je helemaal naar jouw kampeervakantie samenstellen zodat alles op de lijst belangrijk is voor jouw vakantie.
De vakantielijst kamperen kun je helemaal gratis samenstellen en aanvragen, erg handig! Met behulp van de vakantielijst weet je zeker dat je niets vergeet mee te nemen op vakantie!