Care Plus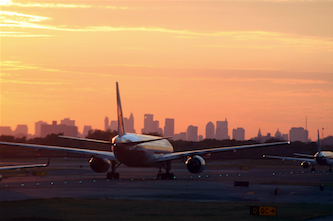 Care Plus is de productenlijn van Tropenzorg B.V., welke sinds 1992 specialist is op het gebied van gezond en veilig reizen. Bij Care Plus vind je gezondheidsbeschermende producten bedoelt voor reizigers. Of je nou ver weg gaat of dicht bij huis blijft, met de producten van Care Plus ga je onbezorgd op reis.
De gezondheidsbeschermende producten van Care Plus lopen uiteen van zonbescherming tot het voorkomen van insectensteken. Bij Care Plus vind je altijd wel een product wat bij jou en jouw reis past! Ga dus veilig op reis met de gezondheidsbeschermende producten van Care Plus.
Veilig op reis
Als je op reis gaat wil je zo goed mogelijk voorbereid zijn. Je pakt je koffer goed in en hoopt dat je niets vergeet. Denk bijvoorbeeld aan de belangrijkste kledingstukken, maar ook gezondheidsbeschermende producten. Met de handige inpaklijst van Meenemen.nl weet je in ieder geval zeker dat je niets vergeet mee te nemen op vakantie. Belangrijke gezondheidsbeschermende producten lichten wij verder toe.
De producten van Care Plus zijn ingedeeld in vier categorieën, namelijk:
Voorkom insectensteken met diverse Deet producten van Care Plus
Eerste hulp op reis, bijvoorbeeld een tekenverwijderaar
Hygiëne tijdens de reis, zoals reinigende handgel
Zonnebescherming
Zo kan je gemakkelijk zoeken naar de producten die je nodig hebt voor jouw reis.
Producten in reisformaat
Alle producten van Care Plus zijn zo verpakt dat ze makkelijk mee te nemen zijn. Zo heeft Care Plus producten in reisformaat, zodat je diverse producten van Care Plus zelfs mee kan nemen in het vliegtuig. Alle producten van Care Plus zijn samengesteld door deskundigen. Zo weet je zeker dat je veilig gebruik kan maken van de producten van Car Plus. Dus of je nou in Nederland, Europa of naar een verre bestemming gaat, met Care Plus ga je veilig op reis en kan je optimaal genieten van je vakantie!