Express Parking Charleroi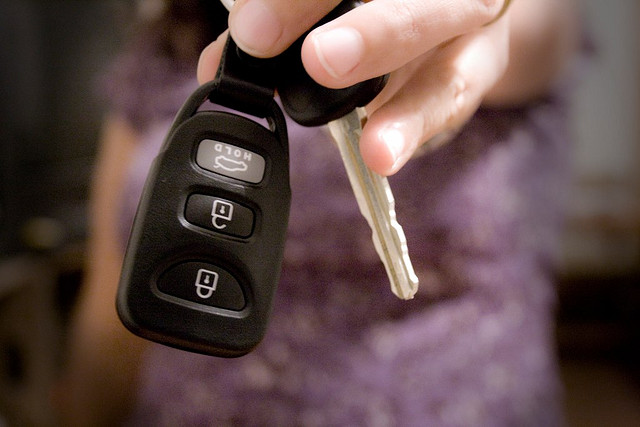 De auto parkeren bij Charleroi Airport? Dat kan gemakkelijk bij Express Parking Charleroi. Op deze openlucht parkeerplaats kan je voor korte tijd je auto parkeren bij Charleroi Airport.
Verschillende parkeermogelijkheden
Wanneer je vliegt vanaf Brussel Charleroi Airport kan je kiezen om met de auto te komen of met het openbaar vervoer. Als je kiest voor de auto moet je deze natuurlijk wel gemakkelijk kunnen parkeren. Parkeren bij Charleroi Airport is dan ook heel eenvoudig. Er zijn diverse mogelijkheden om je auto te parkeren. Zo zijn er parkeerplaatsen voor lange tijd, maar ook parkeerplaatsen voor korte tijd. Zo is er altijd een parkeerplaats die bij jou en jouw reis past!
Express Parking Charleroi
Parkeren bij Express Parking Charleroi is dan ook gemakkelijk wanneer je wordt weggebracht door vrienden of familie of wanneer je zelf iemand wegbrengt. Tegen een aantrekkelijk tarief kan je hier parkeren bij Charleroi Airport. De loopafstand tussen de parkeerplaats van Express Parking Charleroi en de incheckbalie is maximaal vijf minuten. Je vind deze parkeerplaats dan ook vlak tegenover het vliegveld van Charleroi. Dit is de ideale parkeerplaats om te parkeren bij Charleroi Airport wanneer je een parkeerplaats zoekt voor korte tijd.
Aantrekkelijk tarief
Voor korte tijd parkeren bij Charleroi Brussel Airport doe je tegen een aantrekkelijk tarief bij Express Parking Charleroi. De openlucht parkeerplaats is gemakkelijk te bereiken en tevens is het vliegveld op loopafstand. Wanneer je wilt parkeren bij Charleroi Airport is het niet mogelijk om vooraf te reseveren. Bij aankomst krijg je een parkeerticket en achteraf kan je gemakkelijk betalen.
Wanneer je gaat parkeren bij Charleroi Airport bij Express Parking Express kan je gemakkelijk, tegen een aantrekkelijk tarief, je auto voor korte tijd parkeren. Zo kan je gemakkelijk afgezet worden bij Charleroi Airport of mensen afzetten bij Charleroi Airport.