US open tennistoernooi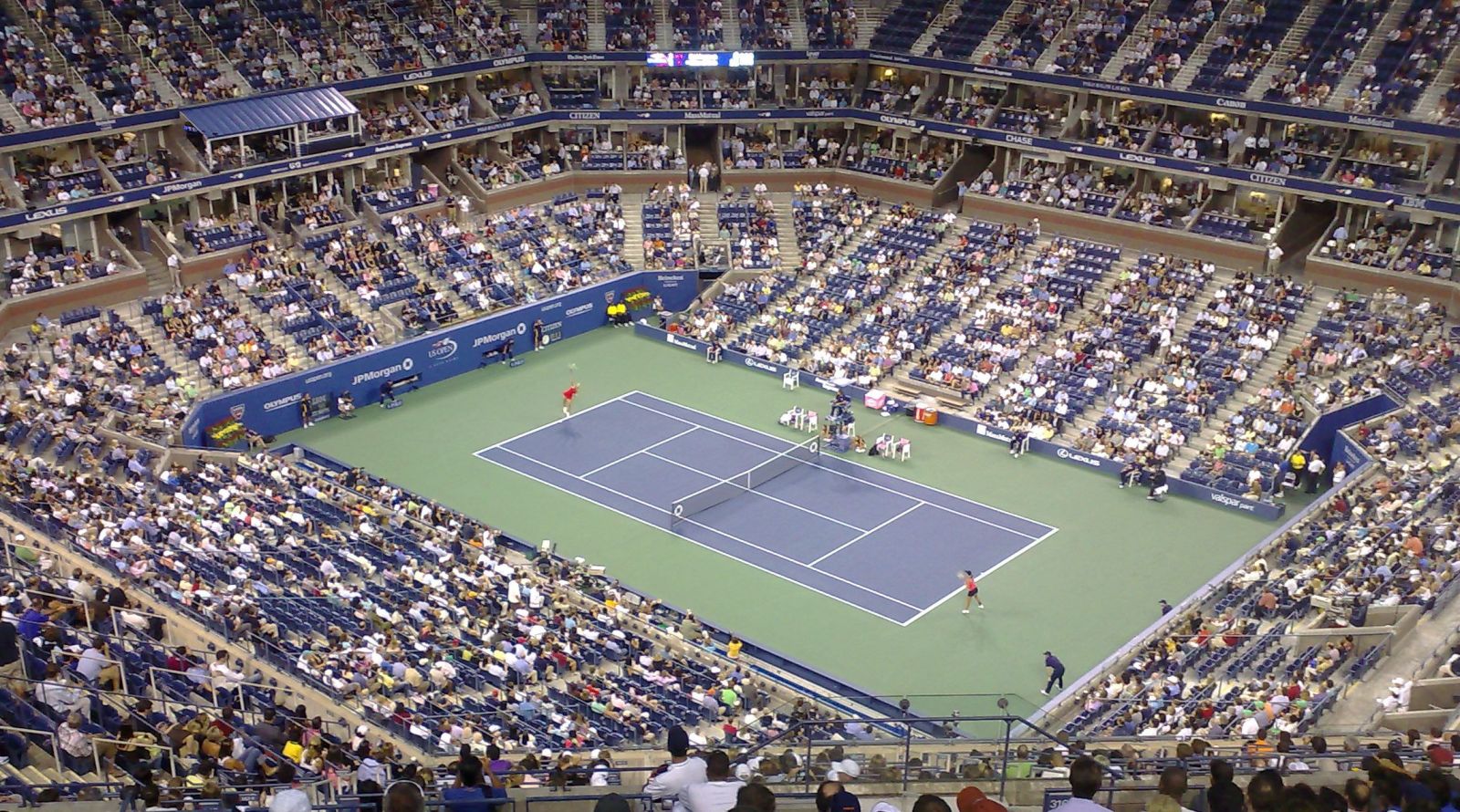 US Open het laatste tennistoernooi van de vier Grand Slam-toernooien die in januari start. Een van de vier evenementen waar de grootste namen in de tenniswereld tegen elkaar strijden. Ook bij het US Open is er plek voor dames, heren, gemend, enkel- en dubbelspel. Maar liefst 128 deelnemers staan op het enkeltoernooi van US Open en 64 deelnemers op het US Open dubbeltoernooi.
Het US Open dat plaatsvindt in 'the city that never sleeps', is een evenement dat je bij moet wonen. Alles wat je erover moet weten hebben wij op een rijtje gezet, van het allerbegin tot kaartjes kopen!
Geschiedenis van het US Open tennis
Het US Open tennis werd voor het eerste gespeeld in 1881 in Newport. De eerste wedstrijd van US Open in 1881 werd echter alleen gespeeld door mannen, het U.S. National Men's Singles Championship. Ook voor vrouwen was er een gelijk toernooi van US open tennis toen der tijd.
Vanaf 1968 werden de tenniskampioenschappen van de mannen én vrouwen samengevoegd en toen was US Open tennistoernooien geboren.
De ondergrond van het speelveld van US Open kent een rijke geschiedenis. Er werd op gras gespeeld tot en met 1975 hierna werd de ondergrond van het tennisveld US Open vervangen door gravelbanen.
In 1975 verhuisde US Open naar Flushing en de de ondergrond voor de tennistoernooien van US Open werden verandert naar hardcourt. Jimmy Connors de sterspeler van US Open die al deze veranderingen heeft meegemaakt, heeft op alle ondergronden gewonnen!
Waar en wanneer wordt de US Open gehouden?
Het US Open tennistoernooi, de afsluiter van de Grand Slam-tennistoernooien wordt gespeeld eind Augustus en een deel van September.
Vanaf 1975 tot 1978 vond de US Open plaats in West Site Tennis Club in Forest Hills (Queens) in New York. In 1978 ging het tennistoernooi US Open verhuizen en werd het gespeeld op het USTA Billie Jean National Tennis Center, nog steeds in Queens maar dan in de wijk Flushing, New York City.
In 1997 werd het stadion Arthur Ashe geopend en alle belangrijke wedstrijden van de US Open werden vanaf toen hier gespeeld.
De US Open winnen
Een van de meest winstgevende tennistoernooien voor tenniss(t)ers is het US Open toernooi. Het totale prijzenpakket van de US Open bedroeg in 2013 nog 34,3 miljoen dollar en stijgt elk jaar weer. Voor de winnaar en winnares van het US Open tennistoernooi was maar liefst 2,6 miljoen gereserveerd in 2013, een aardig zakcentje.
Een van de regels van de US Open is dat de verliezende finalist(e) een prijzengeld krijgt dat gelijk is aan de helft van het prijzengeld van de winnaar van US Open sinds 1973.
Sinds 2004 is er bij het US Open een jaarlijkse pot met bonusprijzengeld beschikbaar. Dit prijzengeld wordt verdeeld onder de beste drie heren en drie beste dames.
Kaarten voor het US Open tennistoernooi
Kaarten voor het US Open tennistoernooi bemachtigen? Dan kun je met een gerust hart voor je laptop gaan zitten in plaats van voor de deur te slapen net als bij de kaarten voor het Wimbledon tennistoernooi. Je kunt je tickets voor de US Open, dat in de laatste week van augustus en de eerste week van september gehouden wordt, ruim op tijd kopen. In mei/juni begint meestal de kaartverkoop van US Open tennistoernooi en je kunt dus met garantie een prachtige tenniswedstrijd bijwonen.
Combineer je tickets voor de US Open met een leuke reis naar New York City. Vele aanbieders die je tickets voor de US Open aanbieden én een trip door New York City, the city that never sleeps.